Date: Tuesday, October 3
Time: 5:30 - 6:30pm PDT
Where: This is a free online event!
A.I.! It's everywhere! It's on everyone's mind. That's why we're hosting an event with Nipun Mehta of ServiceSpace who's been thinking about some of the hard questions around this topic.
But hey! Writing this blurb is a lot of work… so why don't I let the chatbot ServiceSpace developed explain it instead?
...
Omar: Please write a description for our event.
ServiceSpaceBot: Join Dharma Realm Buddhist University for an enlightening conversation with Nipun Mehta, the inspired founder of ServiceSpace. As we navigate through the age of Artificial Intelligence, we're faced with unique challenges and opportunities that require us to contemplate and lean into our deep-seated values of compassion, wisdom, and relationships. In this engaging dialogue, we'll explore how these ancient virtues can guide our interactions with modern technology and drive meaningful connections in a rapidly evolving world.
This event will be a co-created space where each participant is both a consumer and a producer, enriching the conversation with their own intelligence. Whether you're looking to find ways to infuse your encounters with AI with wisdom and compassion, or seeking inspiration to make a difference in the world through small acts of kindness, this dialogue promises to be a thought-provoking experience.
We hope to see you there! (There'll be surprises).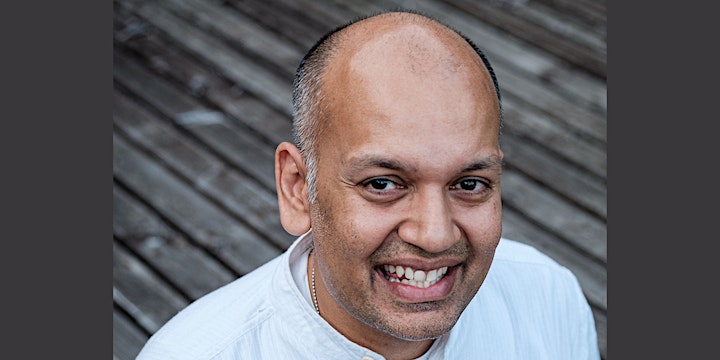 Nipun Mehta is the founder of ServiceSpace.org-- an incubator of projects that support gift culture. He has received numerous accolades throughout his life, including being appointed by President Obama to a council for social change, being recognized by His Holiness the Dalai Lama as an "Unsung Hero of Compassion", and Germany's OOOM magazine naming him one of the 100 Most Inspiring People of 2020.
In his mid-twenties, Nipun quit a promising career in the tech sector to become a "full time volunteer." He hasn't charged for his labor for the past 15 years, choosing instead to nurture a lifestyle and ecosystem based in generosity and service, as opposed to transaction and exploitation. In the process, his work has reached millions, attracted more than 500 thousand volunteers, and mushroomed into numerous projects like DailyGood, Awakin Circles, and Karma Kitchen.
Nipun's self-proclaimed mission statement in life is to "bring smiles in the world and stillness in my heart."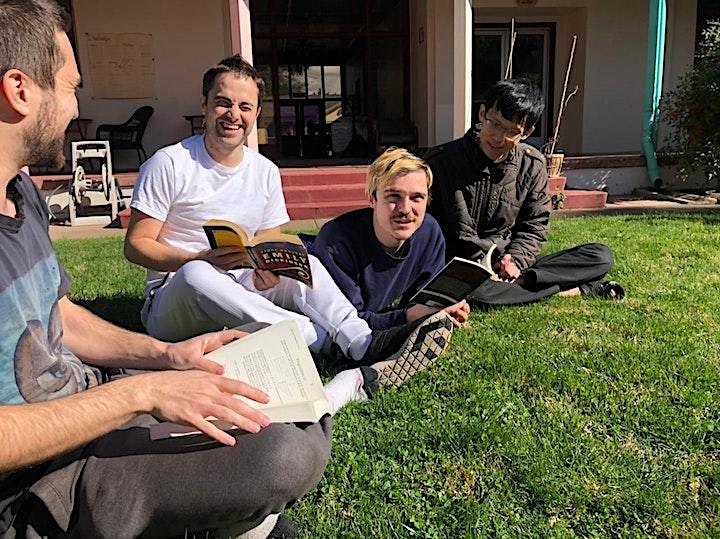 This event is hosted by Dharma Realm Buddhist University. At DRBU, we are interested in exploring the intersection of Buddhist and Western philosophical traditions. We are associated with City of Ten Thousand Buddhas, the largest Buddhist monastery in Northern California.
*Image is created by DALL-E